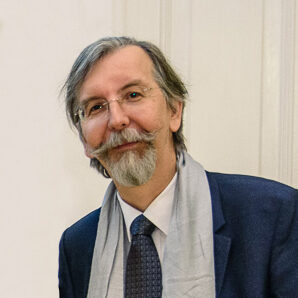 KR ALEXANDER V. KAMMEL
Date and Place of Birth: 11/05/1960, Vienna
Nationality: AUSTRIAN
University of economics Vienna (not finished)
BACCALAUREAT GENERAL (French general qualification for university entrance)
Lycée Français de Vienne, Vienna
Österreichisches Filmservice, 1040 Vienna, Austria as Manager and Co-Owner
Editor in Chief of "Film+Video" quarterly magazine
Co-founder of Filmservice International
Manager of DFS Filmservice, Germany
Co-Founder of DFS Filmservice in Munich, Germany
Österreichisches Filmservice, 1040 Vienna, Austria as Assistant Manager
WESTFILM Film & Videoproduktion, 1040 Vienna, Austria as Assistant Producer
Festival Director of the Cannes Corporate Media & TV Award in Cannes, France, largest Festival for corporate films worldwide.
President of Filmservice International, an international network of informational film distributors in Europe and USA.
Festival Director of the world's largest automotive film and multimedia Festival, "AutoVision" that takes place every two years on the occasion of the International Automobile Show (IAA) in Frankfurt/Main, Germany.
Festival Director of "Grand Prix Victoria" - the oldest film festival for corporate films in the German speaking countries, taking place every two years in Vienna, Austria.
Director of the International Committee of Tourism Film Festivals (CIFFT) which includes the most important tourism film festivals around the world (Los Angeles, New York, Berlin, Karlovy Vary, Cannes, Baku, ...).
Festival Director of the "Festival of Festivals" which awards the Grand Prix CIFFT for the world-best tourism film in Vienna.
Organizer of the Austrian "Staatspreis Wirtschaftsfilm" the State Award for Corporate Films, held every two years on the initiative of the Federal Ministry Republic of Austria Digital and Economic Affairs.
Jury member in Karlovy Vary, Biarritz, Deauville, Poitiers, Tarbes, Le Creusot, Targoviste, Los Angeles, Maldives, Bratislava, Veliky Novgorod, New York, Florianopolis (Brazil), Baku, Austria 9 Shorts and many more.
Voted as the vice-spokesperson of the Austrian film producers for informational and documentary films within the professional association of film and music producers at the Austrian Chamber of Commerce.
Honorary President of the Polish Tourfilm Academy (Warsaw, Poland).
President of the Österreichisches Filmarchiv für audiovisuelle Medien aus Wirtschaft, Bildung und Kultur (Austrian Filmarchives for corporate, educational and cultural audiovisual media).
Senior Advisor to the US. International Film & Video Festival, Los Angeles.
Former judge at the higher regional court of appeals.
Judge at the Austrian labor court.
MEMBER OF THE FOLLOWING ORGANIZATIONS
IQ International Quorum of motion picture producers

IAA International Advertising Association

PRVA Austrian Public Relation Association